Quicken was once the go-to budgeting tool. I used it when it was first released in the 1980s. Today, it's been eclipsed by apps that enable you to manage every aspect of your finances, often for free. Here are the best Quicken alternatives to consider in 2021.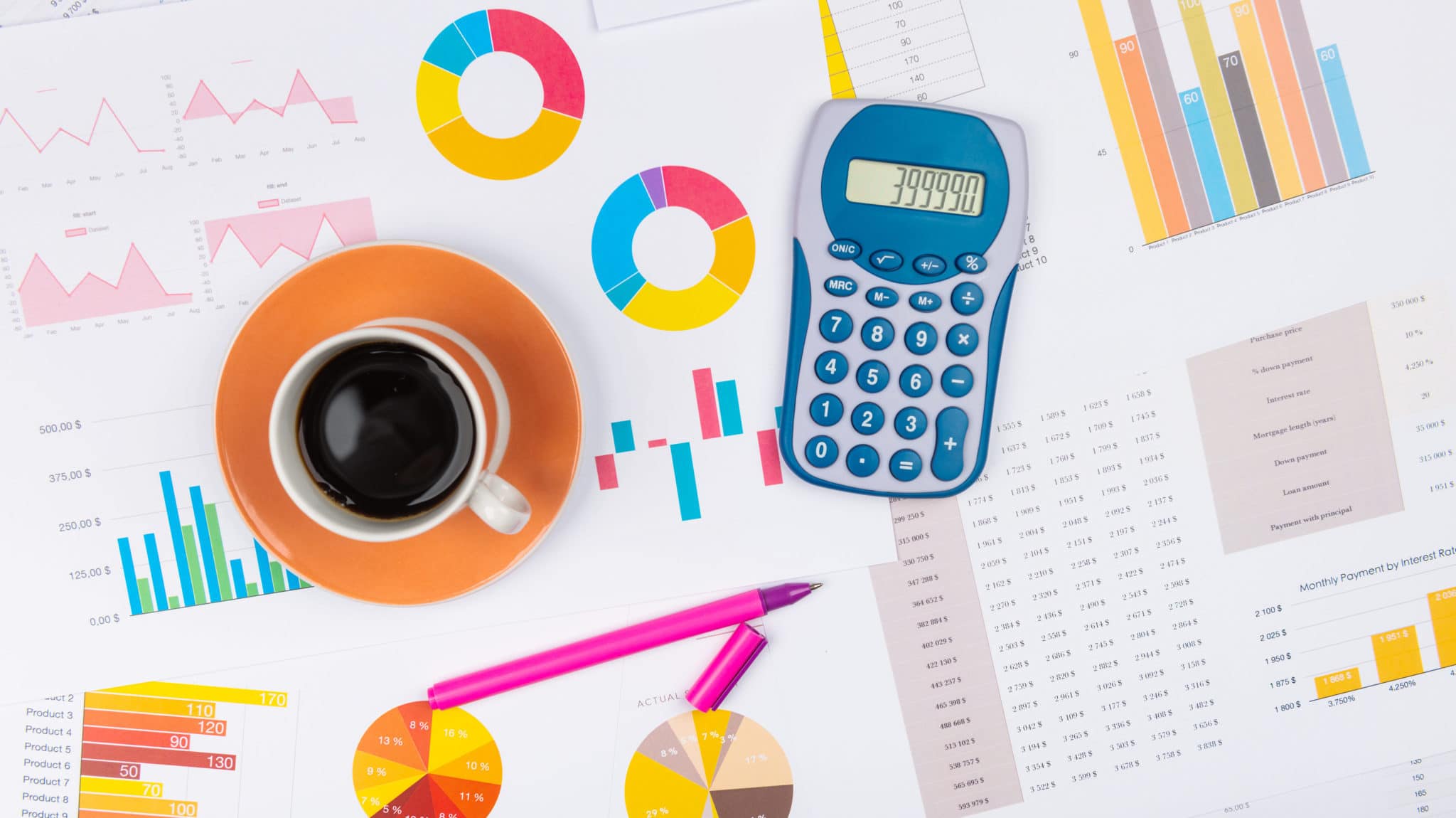 Personal Capital–
Editor's Choice
Personal Capital is the clear winner when it comes to finding a substitute for Quicken. It's free and it offers tools to manage every aspect of your finances. With Personal Capital, you can link just about every financial account you have–checking, savings, credit cards, retirement accounts, investments accounts, HSAs, and even your home (via Zillow).
Once linked, Personal Capital's financial dashboard offers valuable insights into your finances. As an example, the tool enables you to–
Track your spending by category
Estimate when you can retire
Calculate the cost of your investments
Display the asset allocation of your portfolio
Generate a net worth statement
Get alerts when bills are due
Evaluate your investment portfolio
Save for emergencies
I've written a detailed review and guide of Personal Capital that you can check out.
You Need a Budget (YNAB)–
Best for Budgeting
YNAB is ideal for those looking just for a budgeting tool. In my view, there is no better app when it comes to creating a budget. YNAB's interface is similar to a spreadsheet. The tool makes it easy to budget by category based on the money you actually have in the bank.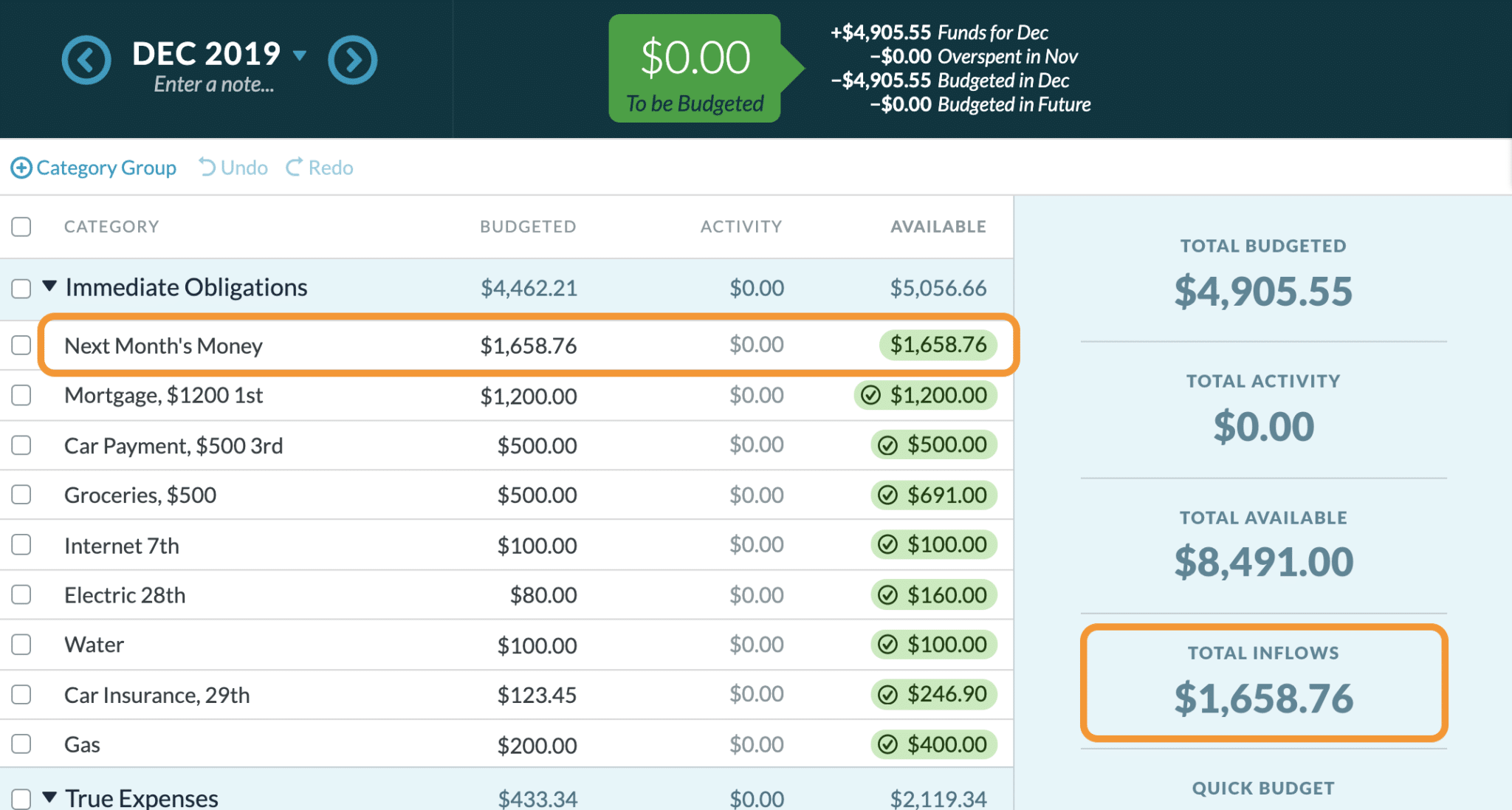 One of YNAB's core principles is to give every dollar a job. You do that by deciding how you'll spend every dollar that enters your checking account. As with other tools, you can connect your bank accounts and credit cards to YNAB. This allows for real-time updates so that you can track your spending throughout the month.
YNAB doesn't have the rich feature set offered by Personal Capital. That's particularly clear when it comes to investing. For those who don't want to track investments, however, YNAB is a good option.
It's not free, however. You can try it free for 34 days. After that it costs $11.99 a month or $84 a year for the annual plan. The cost is the biggest downside to YNAB.
Tiller Money–
Best Spreadsheet Budget
I don't know how they do it, but Tiller Money has figured out how to turn a Google Sheet into a dynamic budgeting tool. You link your bank accounts and credit cards to Tiller's Google Sheet tool, and it automatically downloads all of your transactions. From there you can create budgets, categorize spending and generate reports.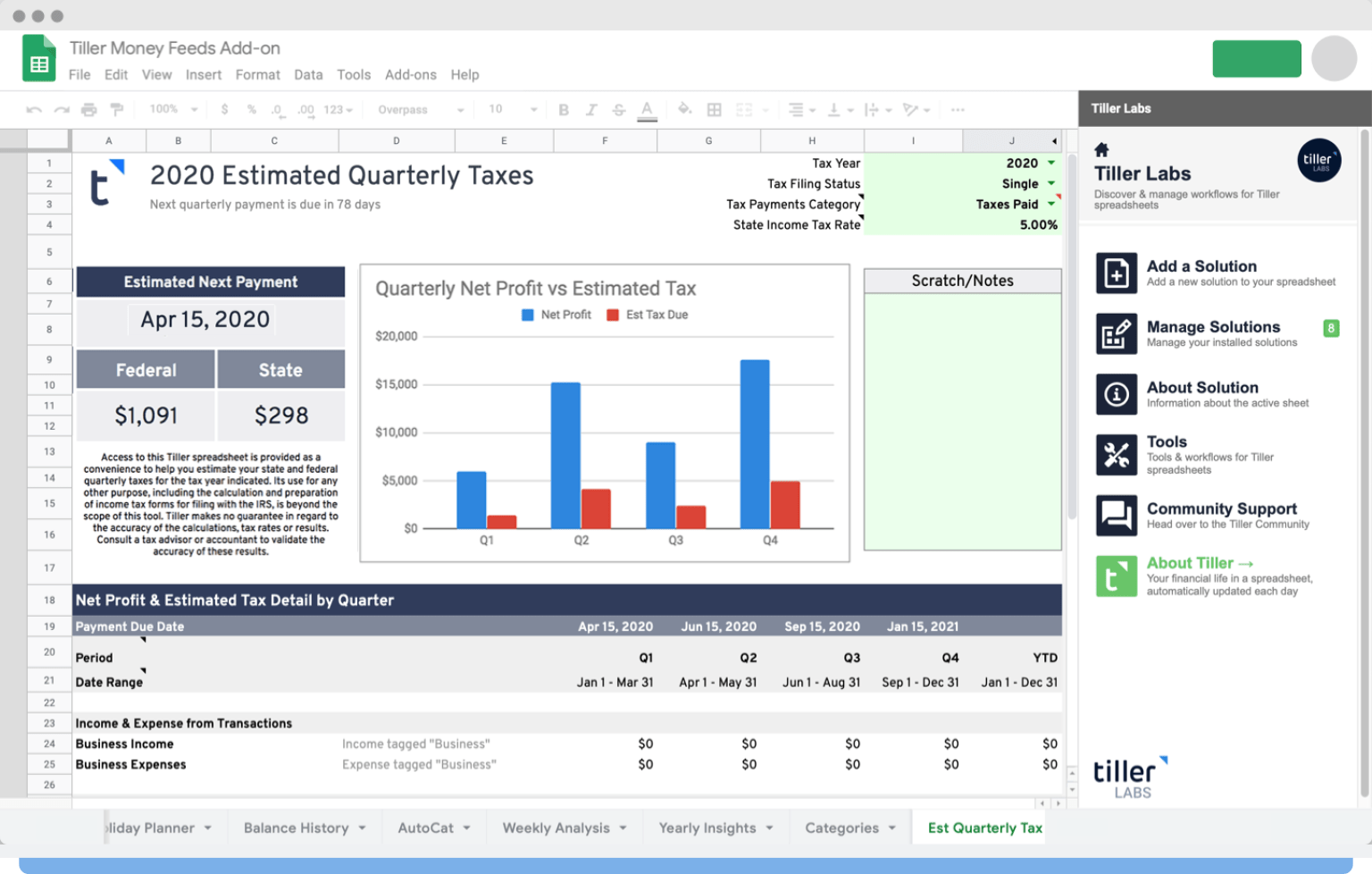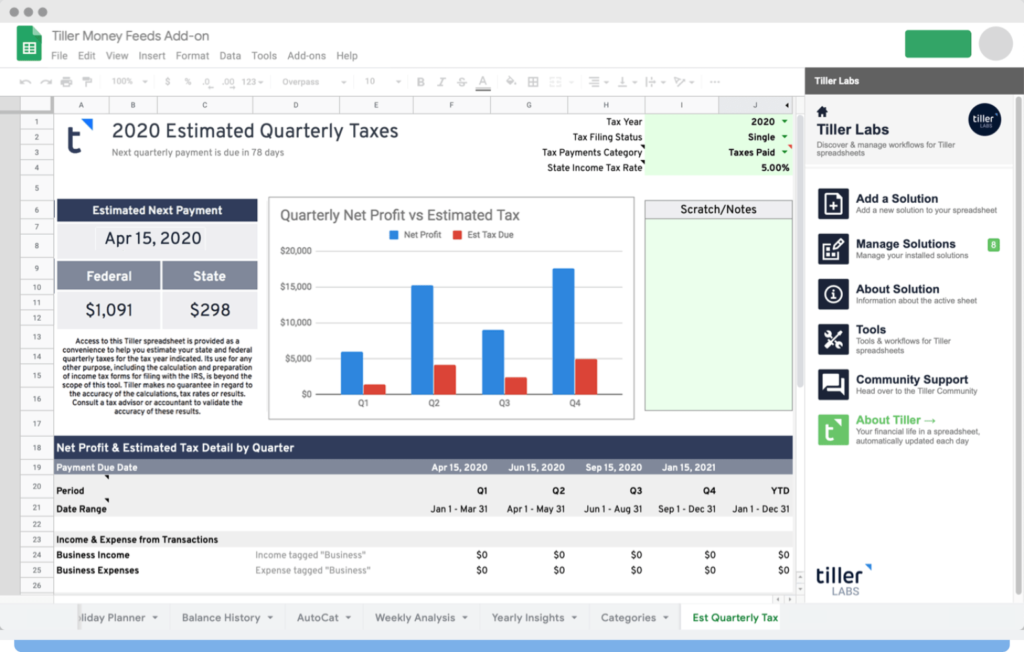 I've been using Tiller for the past month. It's clear that Tiller is ideal for those who love working with spreadsheets. I will caution you that setting up Tiller can be a bit intimidating. The good news is that they have videos to walk you through each step. If I can do it, you can do it.
One thing to keep in mind is that you must manually categorize each transaction. For some, this is a show-stopper. They want the convenience of tools like Personal Capital that automate this process. For others, they would prefer to categorize transactions themselves. It forces them to look at each entry, understand how they spent money, and then properly categorize the expense.
There is no right or wrong here. It comes down to preference. You get a 30-day free trial. After that Tiller costs $79 a year.
PocketSmith–
Best for Calendar Budgeting
PocketSmith started out as a calendar to plan upcoming income and expenses. Today, it's a full-fledged budgeting app. You can synch your accounts with PocketSmith. Once synced, you can track your budget and you're net worth. You can also see your income and spending in a handy calendar view.
One stand-out feature is PocketSmith's auto-budget tool. It can create a budget for you based on past spending. It also has a cash flow feature that maps income and spending by date range.
While there is a free version of PocketSmith, it requires manual data entry. To get automatic bank fees, you'll need to pay at least $9.95 a month, or $7.50 a month when paid annually.
CountAbout–
Imports from Quicken or Mint
If you have a lot of data in Quicken (or Mint), CountAbout may be the budgeting tool for you. It has a feature enabling you to import data from Quicken or Mint.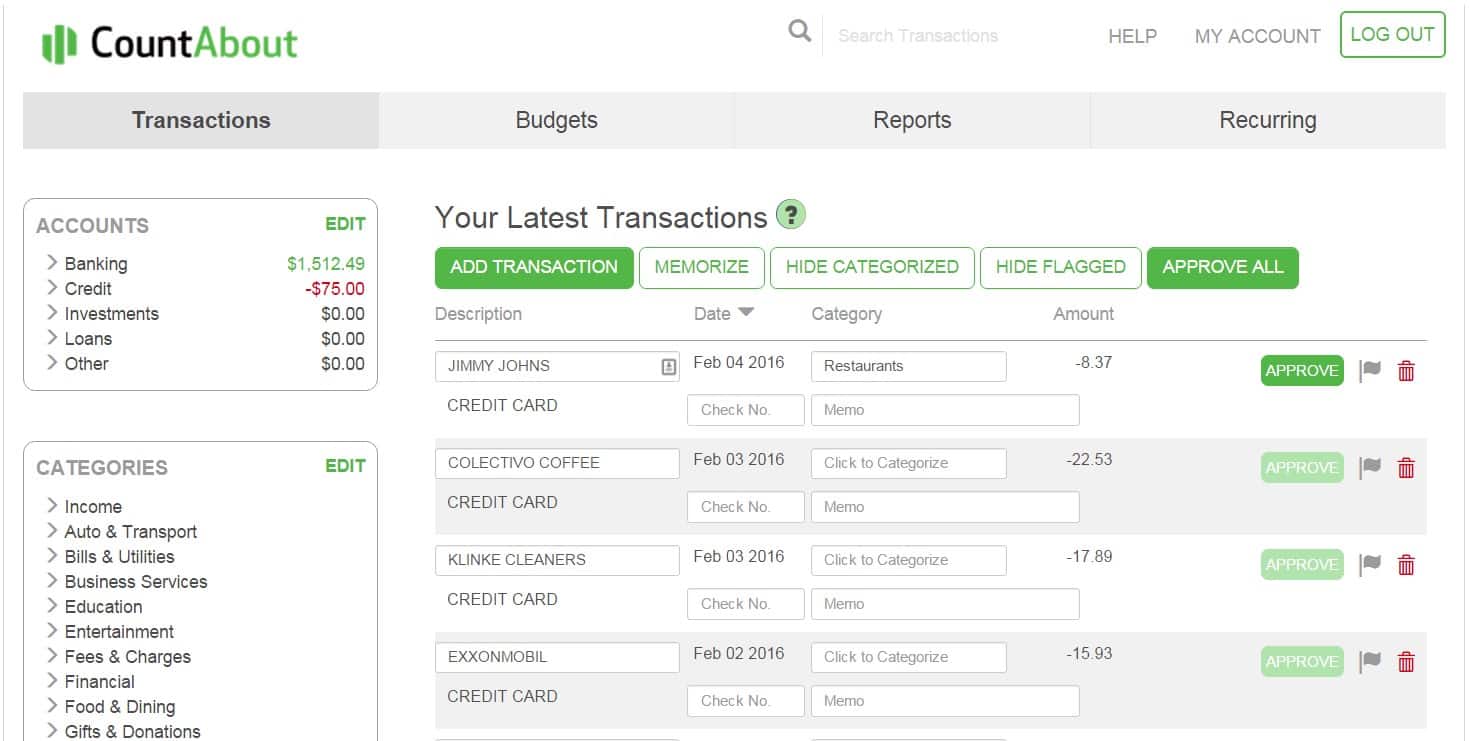 CountAbout enables you to download transactions from your bank and customize both income and expense categories. You can even attach receipt images to expense transactions. You can set up recurring transactions and generate financial reports.
For the features you get, the cost is very reasonable. The basic plan costs just $9.99 a year (not a month). If you want automatic downloading of bank transactions, the cost is $39.99 a year.
Moneydance–
Traditional Budgeting Software
With so many apps going online, Moneydance takes a different approach. You download Moneydance software rather than use it online. Once downloaded, the software works much like you would expect.
You can download banking transactions into the software and initiate bill pay. The software automatically categorizes expenses based on how you categorize them. In other words, it learns from your use of the program.
It offers a dashboard (shown above) that summarizes your finances all in one place. It can also generate reports and graphs to give you a visual perspective of your money. It comes with a mobile app, can track your finances, and can alert you when bills are due.
It costs $49.99 and is available for both Mac and Windows.
EveryDollar (now Ramsey+)–
Best for Dave Ramsey Fans
For those Dave Ramsey founds out there, EveryDollar may be a good substitute for Intuit's Quicken. Now the first thing to point out is that EveryDollar ain't cheap. After a 14-day trial, you'll pay $129.99 a year. If you want to try it for just 3 months, it will cost $59.99. For this reason, it's not high on my list. Still, I know that some folks are passionate about Financial Peace University.
You can sync your bank accounts with the tool, set up budgets, and track spending. The budgeting app works on both computers, smartphones and tablets. It also comes with Dave's educational materials, enabling you to take online course and join virtual groups.
Banktivity–
Designed for Macs Only
Banktivity is the budgeting app specifically designed for Macs. It offers features that enable you to organize and track all of your finances. You can group accounts and reports, and organize the dashboard in a way that works best for you.
Banktivity enables you to follow an envelope budget. This can be ideal for those living paycheck-to-paycheck.
You can import transactions from your bank and sync data across all of your Mac devices. Banktivity also tracks investments and offers account-level reporting. You can try Banktivity for free for 30 days. After that they offer three plans ranging in price from $4.16 to $8.33 a month (billed annually).
Whatever tool you choose, the key is to pick one that works for you. For me, that's Personal Capital. One or more of the above Quicken alternatives, however, should suit the needs of most looking to better manage their money.