Quicken was once the go-to budgeting tool. I used it when it was first released in the 1980s. Today, it's been eclipsed by apps that enable you to manage every aspect of your finances, often for free. I've tested dozens of apps, and here are the best Quicken alternatives in 2023.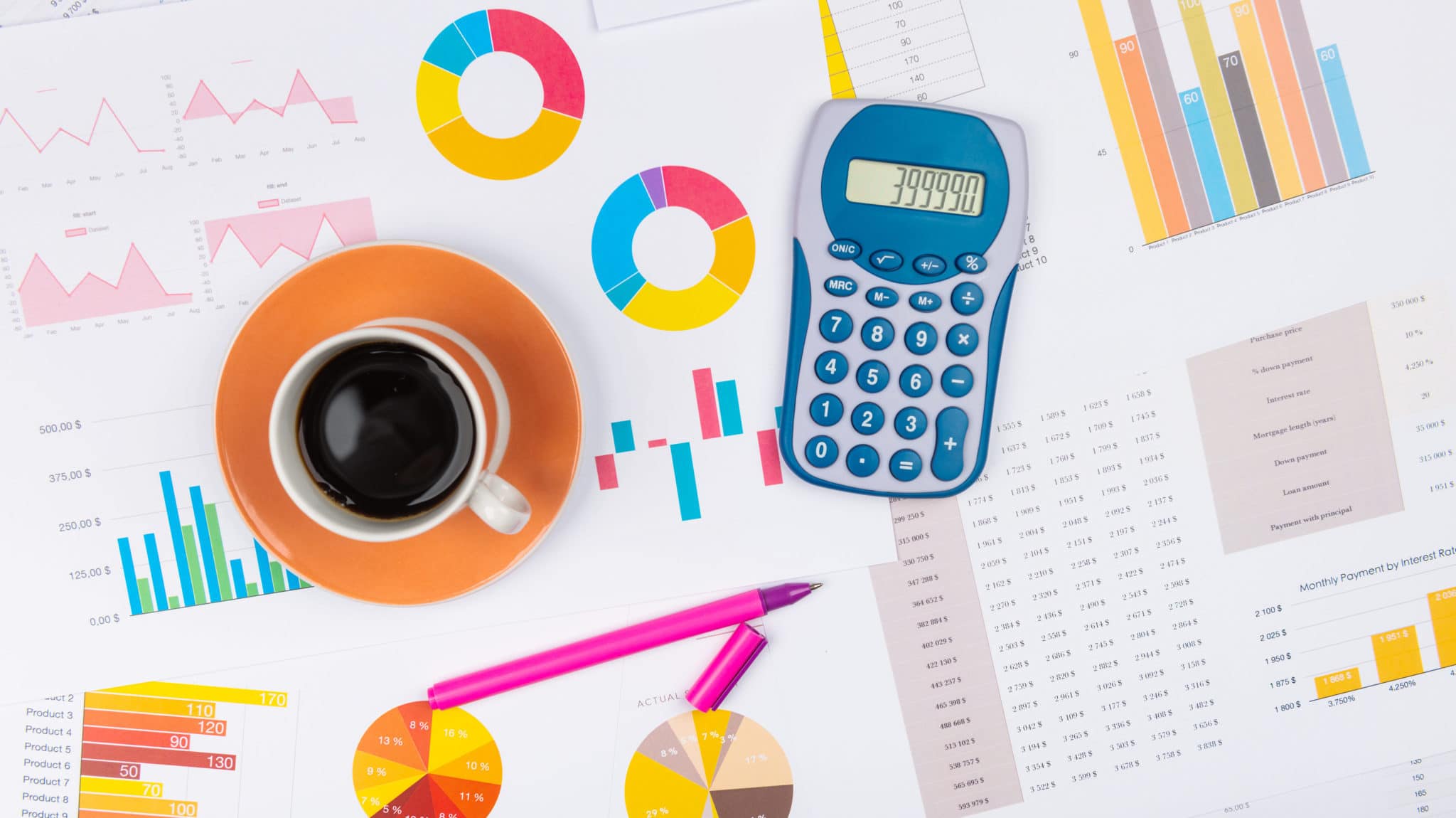 Editor's Top Picks
Of all the options out there to replace Quicken (now called Quicken Classic), three stand out among the rest:
1. Empower–The Empower Personal Dashboard is free and comes with a robust set of features unmatched by other alternatives. It easily handles budgeting, net worth, cash flow, retirement planning, and investment tracking. It also comes with excellent tools, including a retirement calculator, investment fee analyzer, and investment portfolio analyzer. Empower can now even track Bitcoin, Ethereum, Litecoin, and thousands of other tokens. It's the tool I use every day.
---
2. Tiller–If you are a diehard spreadsheet fanatic, Tiller is the answer. It integrates with Google Sheets and can connect your bank accounts and credit cards. It also offers daily email updates to track your spending. You can try it free for 30 days, then it's $79 a year. I've used it for the past two years and love it.
---
3. Simplifi–This is a new addition to my editor's pick. I've used Simplifi for over a year now to test it. Its combination of an excellent mobile app, a new desktop app, and automatic categorization of expenses earns it a top rating. Creating a spending plan (a fancy term for budget) and setting goals is easy. And they've just added investment tracking. The cost is as low as $2.00 per month.
Top Quicken Alternatives
1. Empower–Editor's Choice
Empower is the clear winner when it comes to finding a substitute for Quicken. It's free, and it offers tools to manage every aspect of your finances. With Empower, you can link just about every financial account you have–checking, savings, credit cards, retirement accounts, investments accounts, HSAs, and even your home (via Zillow).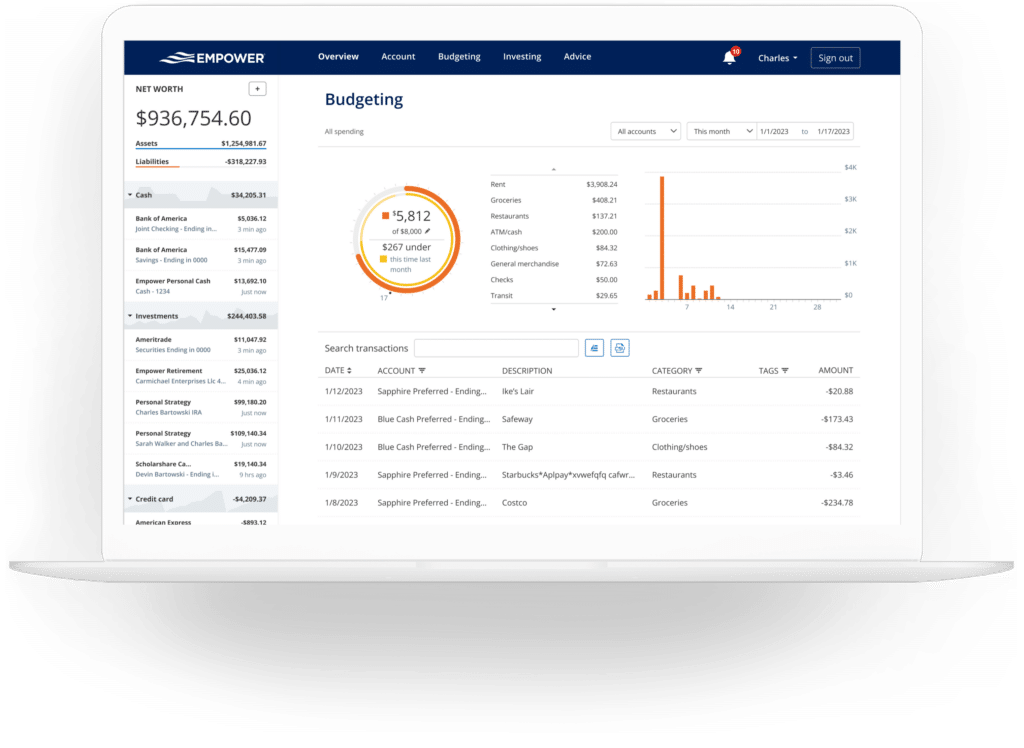 Once linked, Empower's financial dashboard offers valuable insights into your finances. As an example, the tool enables you to–
Track your spending by category
Estimate when you can retire
Calculate the cost of your investments
View the asset allocation of your portfolio
Generate a net worth statement
Get alerts when bills are due
Evaluate your investment portfolio
Save for emergencies
Track Bitcoin, Ethereum, Litecoin, and thousands of other tokens without giving access to your crypto wallet.
I've used Empower for years. It's the only option that in my opinion can handle every aspect of my finances, from budgeting to investing to retirement planning.
I've written a detailed review and guide of Empower that you can check out.
2. Simplifi–Best for Mobile Budgeting
Simplifi is the mobile app budgeting solution offered by Quicken. It was built from the ground up to be a mobile-first budgeting app. In fact, until recently, it was only available on mobile, although now it is available as a web app. I've used Simplifi extensively and found its features and user interface to be excellent.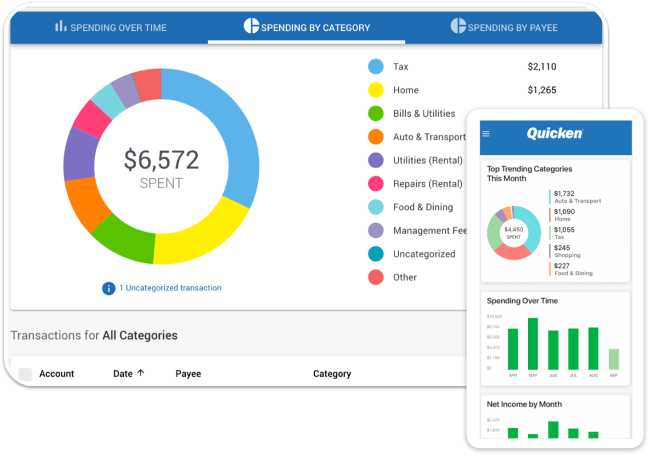 It offers a rich feature set. Users connect their accounts for automatic download and categorization of transactions. You can easily track spending, set goals, and monitor your upcoming bills. Its reports look great and give you the budgeting details you need to make spending decisions.
NEW: Simplifi recently added investment tracking, making it a more complete Quicken replacement.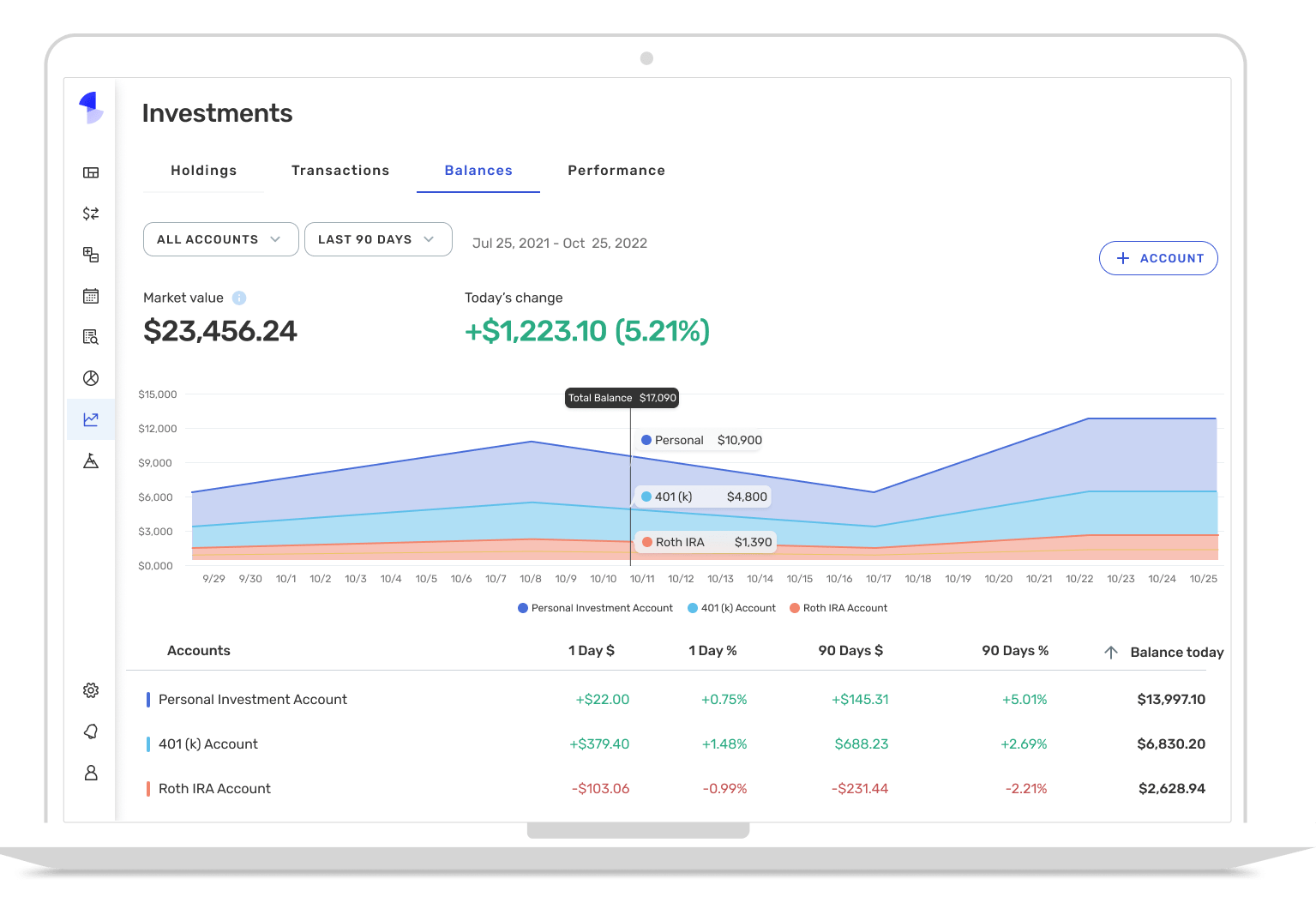 It costs as little as $2.00 a month for the annual plan.
3. Tiller Money–Best Spreadsheet Budget Tool
I don't know how they do it, but Tiller Money has figured out how to turn a Google Sheet into a dynamic budgeting tool. You link your bank accounts and credit cards to Tiller's Google Sheet tool, which automatically downloads all your transactions. From there, you can create budgets, categorize spending, and generate reports.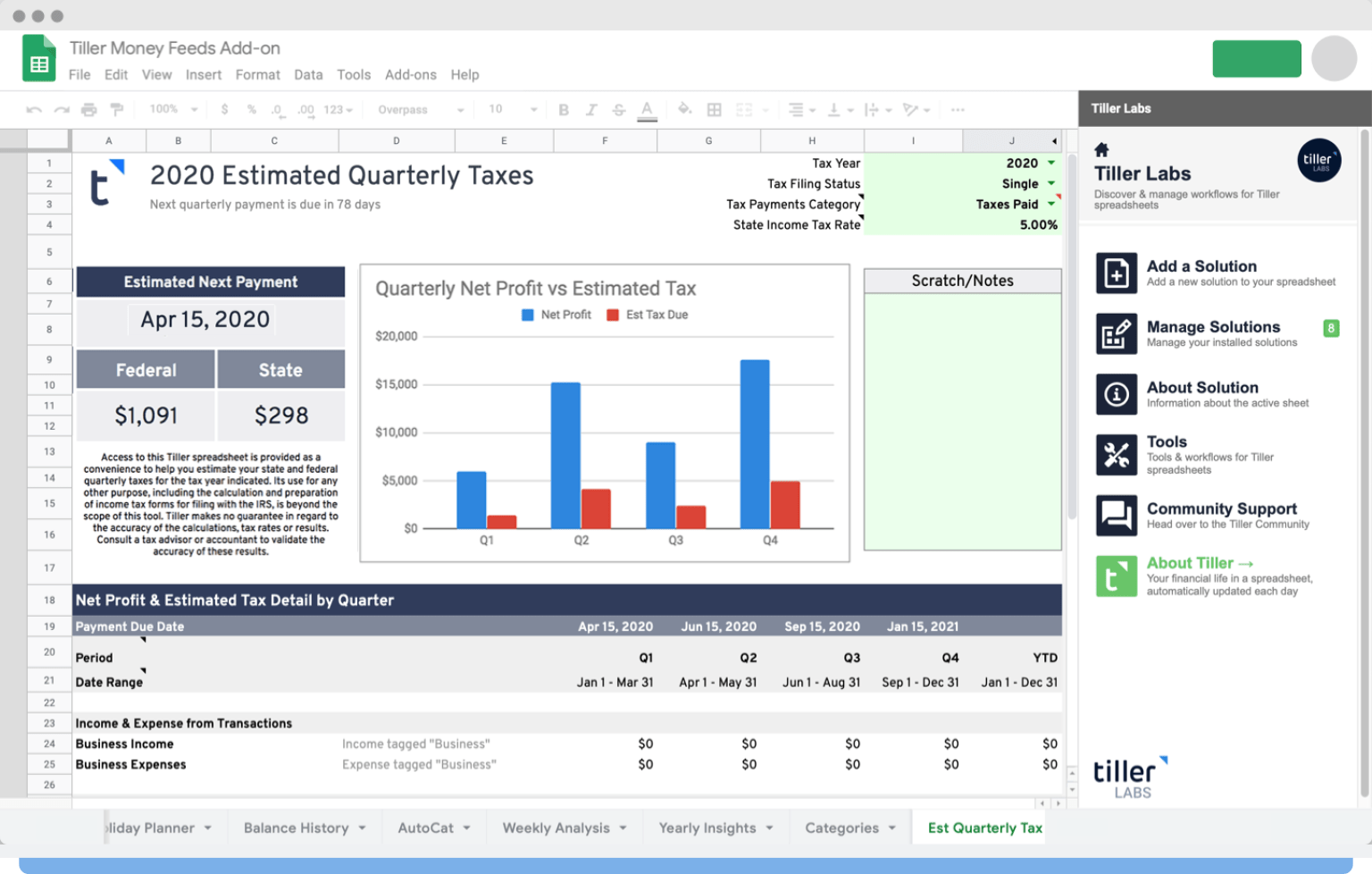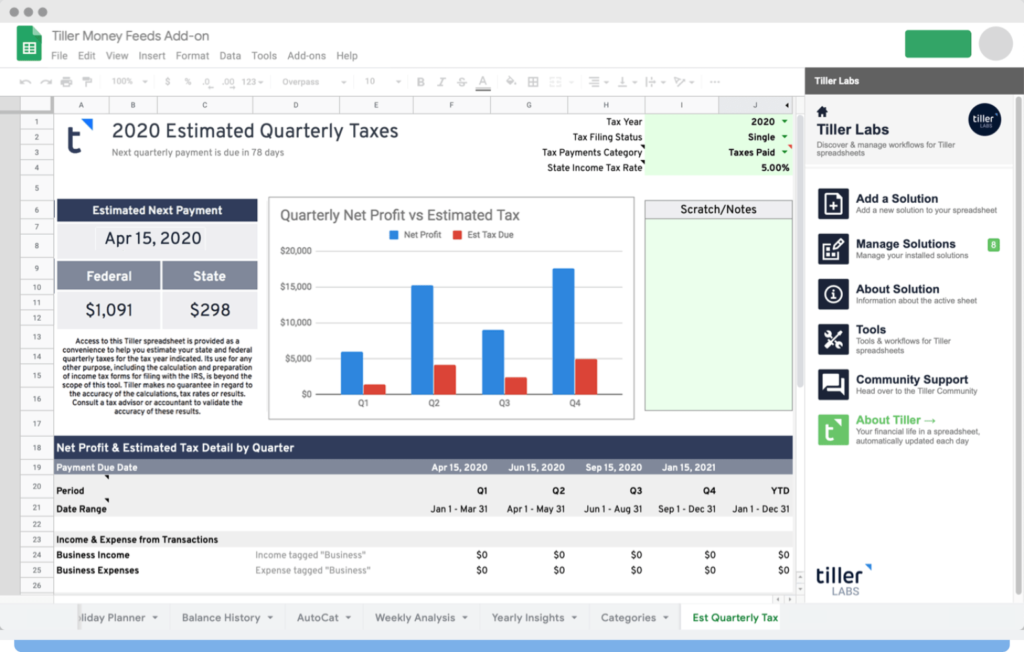 I've been using Tiller for three years for both my personal and small business budgets. Tiller is ideal for those who love working with spreadsheets. I will caution you that setting up Tiller can be a bit daunting. The good news is that they have videos to walk you through each step. If I can do it, you can do it.
One thing to keep in mind is that you must manually categorize each transaction. For some, this is a show-stopper. They want the convenience of tools like Empower that automate this process. For others, they would prefer to categorize transactions themselves. It forces them to look at each entry, understand how they spent money, and properly categorize the expenses. Tiller does offer an auto-category tool that you can use to categorize transactions based on the description automatically.
With Tiller, you can also have your transactions downloaded to an Excel spreadsheet. This is an ideal approach for those who don't want to keep their financial data in the cloud.
There is no right or wrong here. It comes down to preference. You get a 30-day free trial. After that Tiller costs $79 a year.
4. Monarch Money–Best for Couples
Monarch Money shares many of the features in the apps listed above. You can connect all your accounts, including investment and loan accounts. Once connected, Monarch syncs your accounts to generate your net worth. The app lets you see all your transactions in one place, set financial goals, and customize your dashboard.
Monarch is ideal for couples because of its collaboration features. Invite someone to your Monarch account with a separate login. They can view your data and connect their own accounts. This feature is particularly useful for couples who keep separate accounts but want to understand their combined financial picture.
Like Quicken Classic, you can also track all of your retirement and other investment accounts:
Try Monarch Money for free for 7 days, then as little as $7.50 a month.
5. You Need a Budget (YNAB)–Best for Basic Budgeting
YNAB is ideal for those looking just for a budgeting tool. In my view, there is no better app for creating a budget. YNAB's interface is similar to a spreadsheet. The tool makes it easy to budget by category based on the money you have in the bank.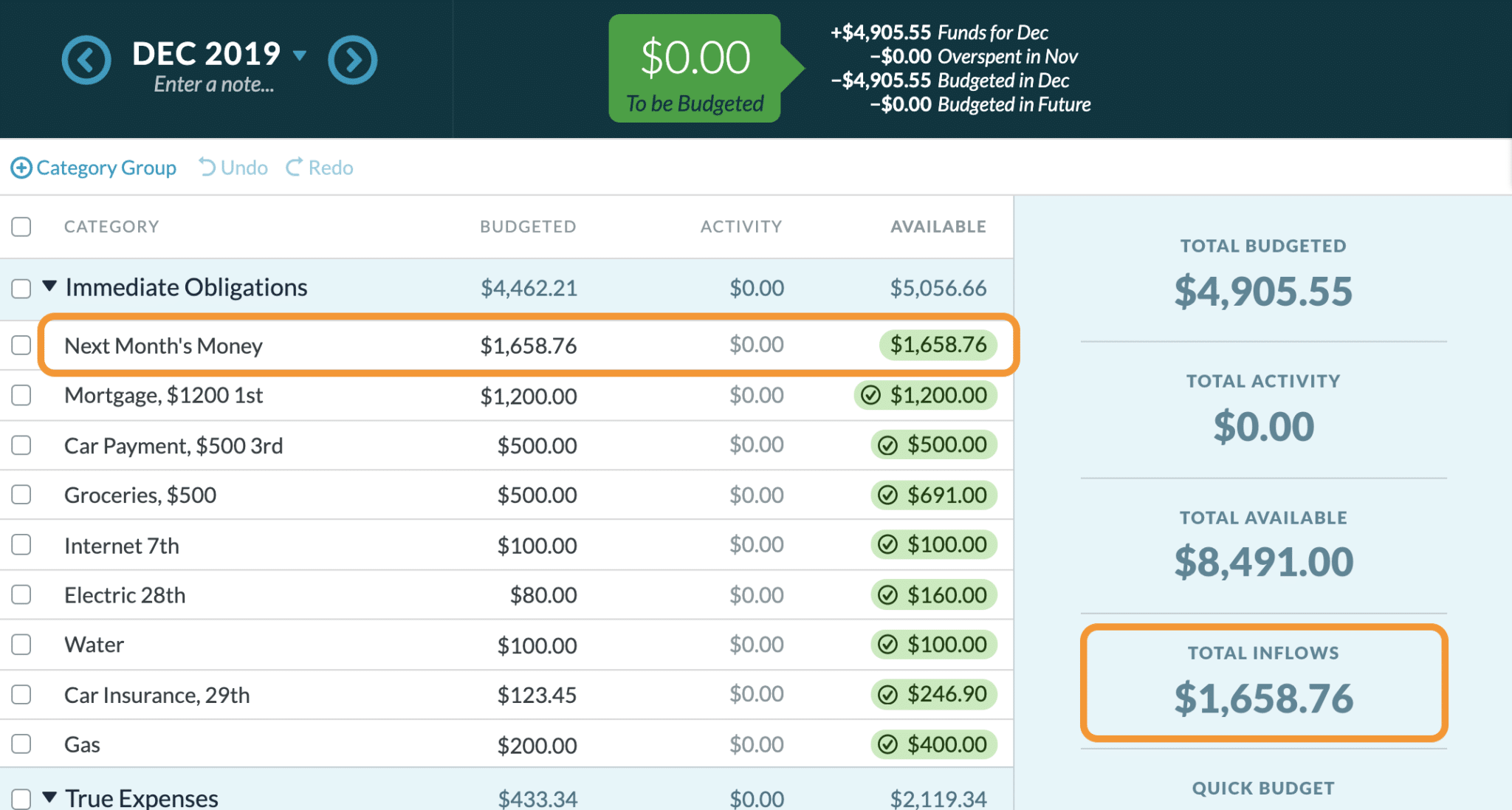 One of YNAB's core principles is to give every dollar a job. You do that by deciding how you'll spend every dollar in your checking account. As with other tools, you can connect your bank accounts and credit cards to YNAB. This allows for real-time updates so that you can track your spending throughout the month.
YNAB doesn't have the rich feature set offered by Empower. That's particularly clear when it comes to investing. For those who don't want to track investments, however, YNAB is a good option.
It's not free, however. You can try it free for 34 days. After that, the annual plan costs $14.99 a month or $99 a year. The cost is the biggest downside to YNAB.
6. PocketSmith–Best for Calendar Budgeting
PocketSmith started as a calendar to plan upcoming income and expenses. Today, it's a full-fledged budgeting app. You can sync your accounts with PocketSmith. Once synced, you can track your budget and net worth. You can also see your income and spending in a handy calendar view.
One stand-out feature is PocketSmith's auto-budget tool. It can create a budget for you based on past spending. It also has a cash flow feature that maps income and spending by date range.
While there is a free version of PocketSmith, it requires manual data entry. To get automatic bank fees, you'll need to pay at least $9.95 a month or $7.50 a month when paid annually.
7. CountAbout–Imports from Quicken or Mint
If you have a lot of data in Quicken (or Mint), CountAbout may be the budgeting tool for you. It has a feature enabling you to import data from Quicken or Mint.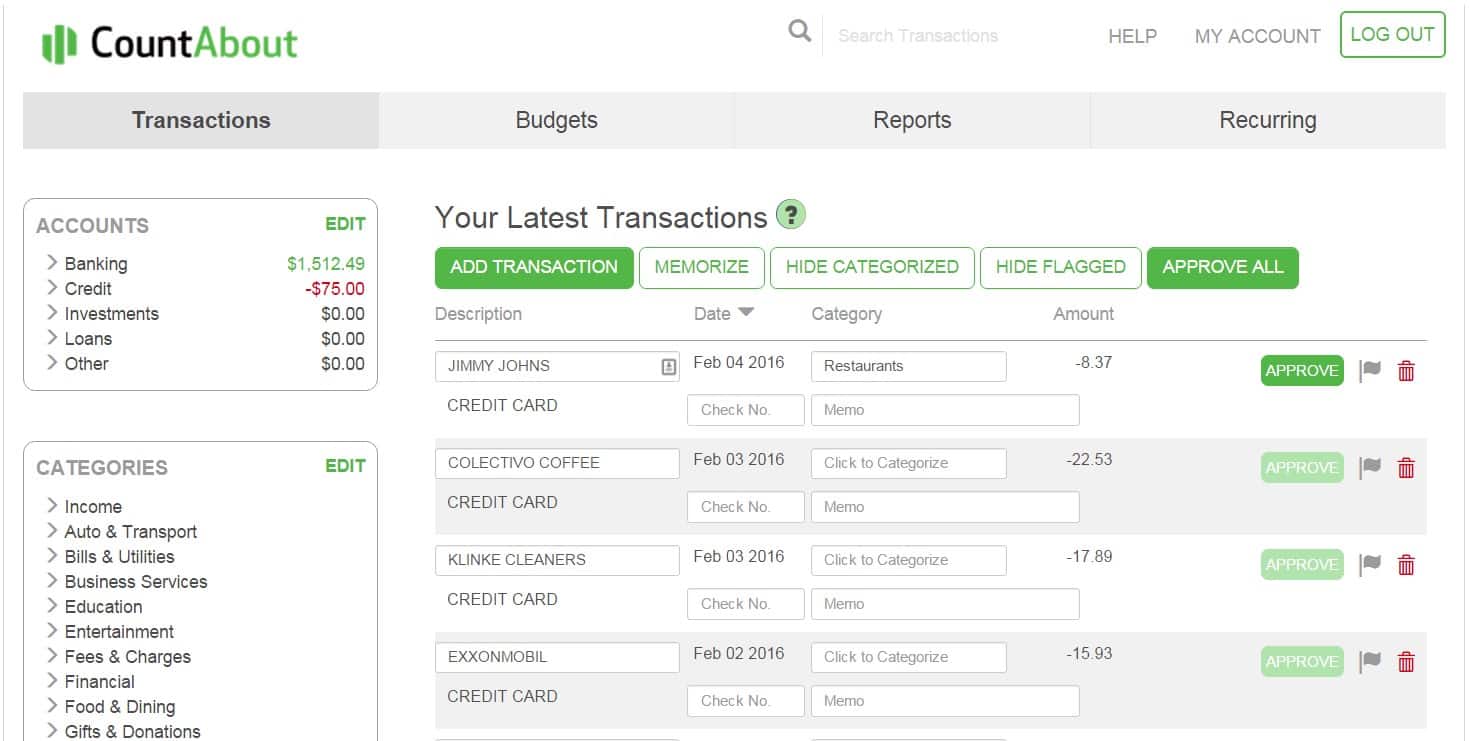 CountAbout enables you to download transactions from your bank and customize both income and expense categories. You can even attach receipt images to expense transactions. You can set up recurring transactions and generate financial reports.
For the features you get, the cost is very reasonable. The basic plan costs just $9.99 a year (not a month). If you want automatic downloading of bank transactions, the cost is $39.99 a year.
8. Moneydance–Traditional Budgeting Software
With so many apps going online, Moneydance takes a different approach. You download Moneydance software rather than use it online. Once downloaded, the software works much like you would expect.
You can download banking transactions into the software and initiate bill pay. The software automatically categorizes expenses based on how you categorize them. In other words, it learns from your use of the program.
It offers a dashboard (shown above) that summarizes your finances all in one place. It can also generate reports and graphs to give you a visual perspective of your money. It comes with a mobile app, can track your finances, and can alert you when bills are due.
It costs $49.99 and is available for both Mac and Windows.
9. EveryDollar (now Ramsey+)–Best for Dave Ramsey Fans
For those Dave Ramsey fans, EveryDollar may be a good substitute for Intuit's Quicken. The first thing to point out is that EveryDollar ain't cheap. After a 14-day trial, you'll pay $99.99 annually (down from $129.99). If you want to pay month-to-month, the cost is $12,99 per month. For this reason, it's not high on my list. Still, I know that some folks are passionate about Financial Peace University.
You can sync your bank accounts with the tool, set budgets, and track spending. The budgeting app works on computers, smartphones, and tablets. It also comes with Dave's educational materials, enabling you to take online courses and join virtual groups.
10. Banktivity–Designed for Macs Only
Banktivity is a budgeting app specifically designed for Macs. It offers features enabling you to organize and track your finances. You can group accounts and reports and organize the dashboard in the best way for you.
Banktivity enables you to follow an envelope budget. This can be ideal for those living paycheck-to-paycheck.
You can import transactions from your bank and sync data across your Mac devices. Banktivity also tracks investments and offers account-level reporting. You can try Banktivity for free for 30 days. After that they offer three plans ranging in price from $4.16 to $8.33 a month (billed annually).
11. GnuCash–Best for Small Businesses
GnuCash may be the answer for those who tracked business income and expenses with Quicken and are reluctant to move up to Quickbooks. It uses double-entry accounting, ideal for businesses and accounting nerds like me. It tracks investments, schedules transactions, and generates reports and graphs.
12. GoodBudget–Best for Envelope Budgeting
I'm old enough to remember the envelope method of budgeting. My mom used it. When the money in the grocery envelope ran out, we stopped going to the grocery story until payday (seriously). Today, the envelope budget is still a smart way to manage money for those living paycheck-to-paycheck. If you want a digital version of the time-tested budgeting system, give GoodBudget a try.
Goodudget is an app based on the envelope system. You can sync and share your budget, and set goals to save for big purchases. It also has tools that let you track and pay off your debt.
Bonus Option: Use a Spreadsheet
You can also use a spreadsheet to track your budget, investments, or both. For those who just want to track investments, check out my free Google Sheet that I use for investment tracking.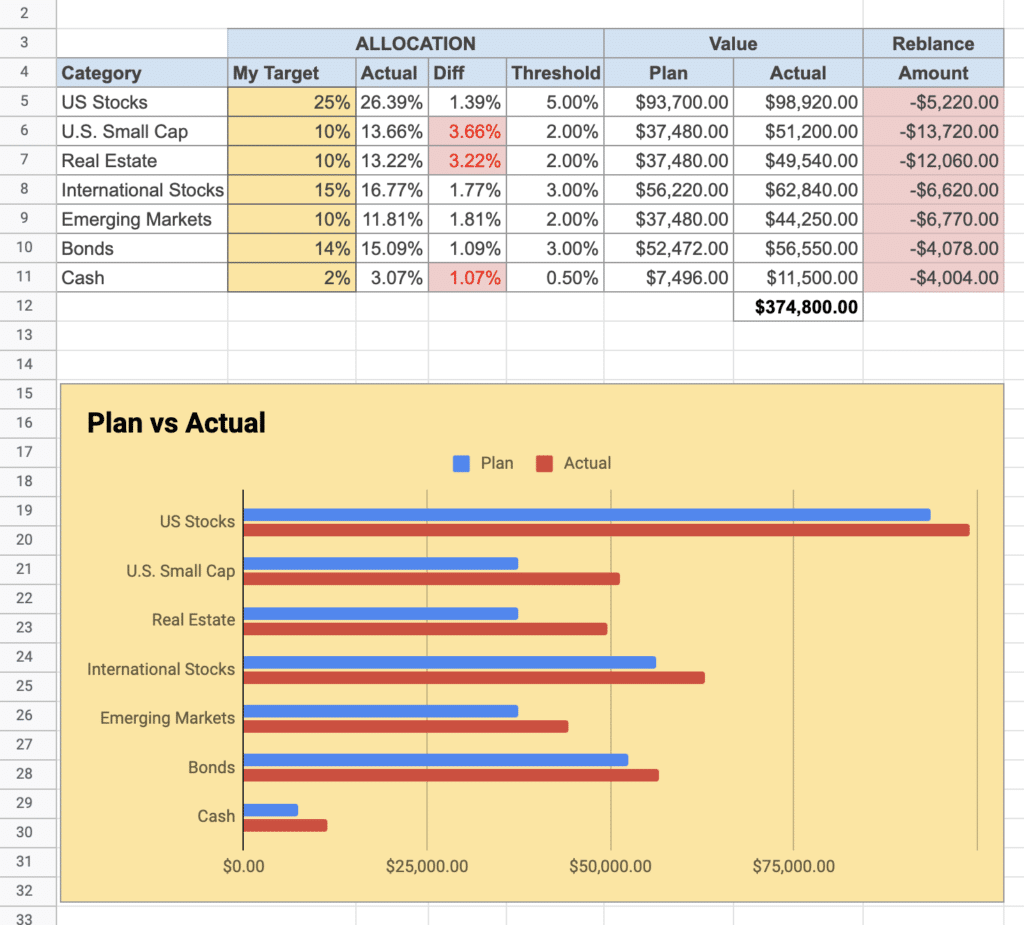 For budgeting, there are many solid budgeting templates for Google Sheets and Excel.
Quicken Alternatives FAQs
What is the best free alternative to Quicken?
Empower is the best free Quicken replacement. It comes with nearly every feature Quicken offers and money additional tools. It's particularly well suited for those who want to manage all of their money in one place, including investments.
Is Quicken Classic available without a subscription?
Sadly, no. Like so many other software packages and apps, Quicken is now only available as a subscription. As a result, you must pay for Quicken every year.
What is the best option to migrate Quicken data to a new app?
If you want to migrate Quicken data to a new budgeting app, CountAbout is a solid option. It has features enabling users to migrate data from Quicken or Mint.
What is the best Quicken replacement for calendar budgeting?
PocketSmith is a good choice as it offers a calendar view of your budget.
Which Quicken alternatives allow you to schedule bill payments?
With both Tiller Money and YNAB, you can plan future bill payments. Tiller offers a Bill Payment Tracker template and YNAB enables you to allocate funds to bills you plan to pay in the future.
What is the best free alternative to Quicken?
There are only a few free alternatives to Quicken. The best in my view is Empower, as noted above. Its combination of features, ease of use, and user interface make it my top pick.
Whatever tool you choose, the key is to pick one that works for you. For me, that's Empower. One or more of the above Quicken alternatives, however, should suit the needs of most looking to better manage their money.