The ideal investment tracking app makes managing investments a breeze. Investment apps can track not only the portfolio's performance, but also its fees, asset allocation and projected future growth. What follows are the best investment tracking apps based on numerous factors, including cost, features and ease of use.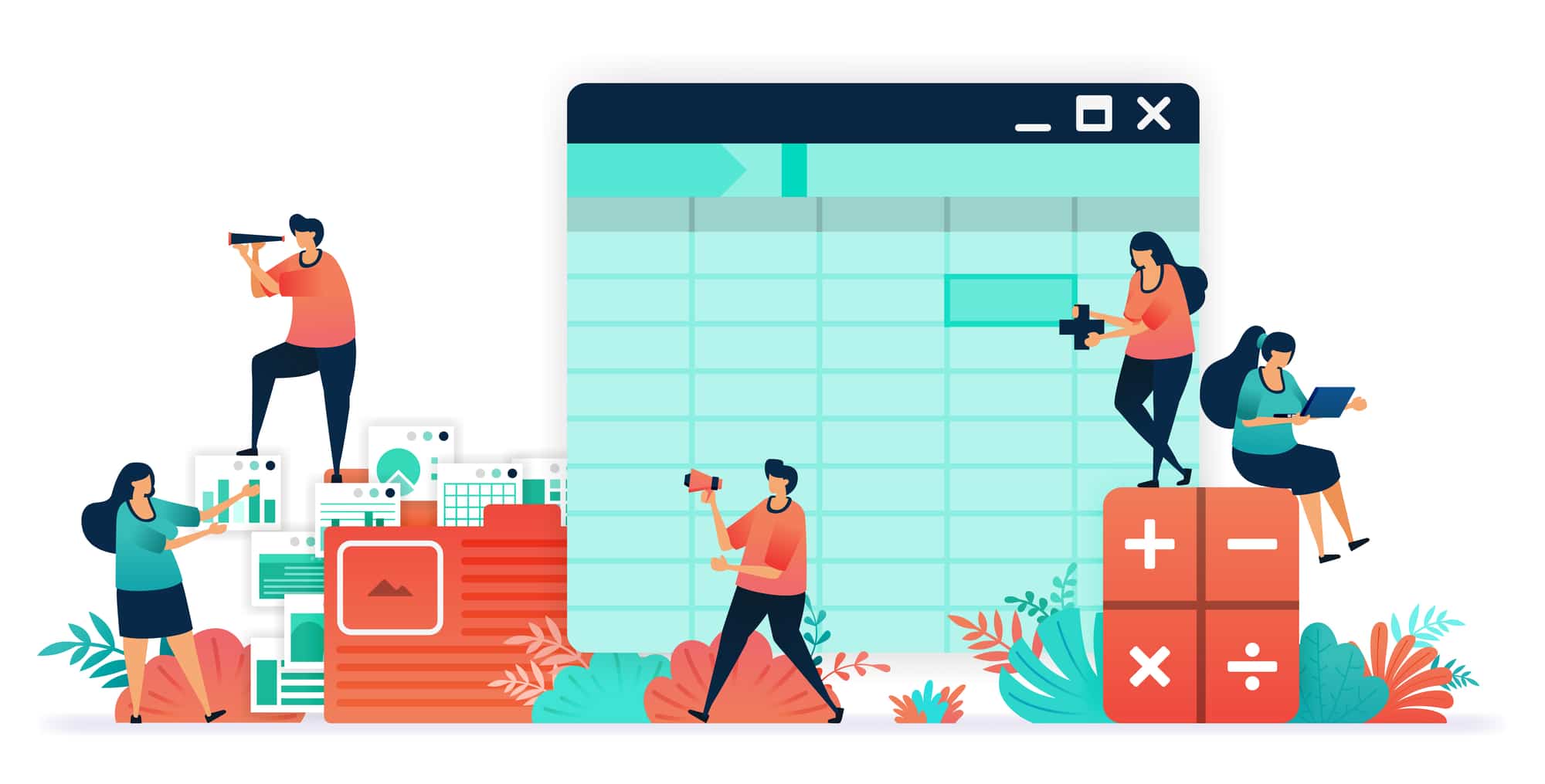 Summary of Best Investment Tracking Apps
Personal Capital (Now Empower)
Empower (Personal Capital) is our Editor's Choice, and an investment tracking app that I've used for many years. It earns our top ranking for several reasons. First, once you link your investment accounts to Empower it automatically downloads all of your transaction, balance, and returns data. It can link both retirement and non-retirement accounts.
Second, in addition to performance data, it gives you data on the fees charged by each of your investments, and how those fees will affect your wealth over time. Third, It integrates all of your data into a robust retirement calculator you can use to plan your future retirement.
You can link bank accounts, credit cards, investment accounts and even the value of your home through Zillow. In this regard, Empower enables you to manage all of your finances, not just your investments.
Pros
Free
Automatically downloads all of your financial data
Tracks your asset allocation
Tracks your investment fees
Integrates with a robust retirement tool
Cons
Empower will contact you about their investment advisory services
Stock Rover
For those with more complicates stock portfolios, Stock Rover is an excellent option. There is a learning curve to this tool, but they provide video guides and plenty of help. Stock Rover provides a wealth of data on stocks, ETFs and mutual funds. And it also offers countless ways to evaluate individual investments or your portfolio as a whole.
The app enables you to connect all your investment accounts for automatic updates. Alternatively, you can enter your portfolio manually. It also offers pre-set portfolios you can use for evaluation purposes.
Pros
Robust tools and reporting
Connects to your brokerage and retirement accounts
Dividend income calendar
Countless charts to evaluate any investments
Cons
It requires an annual fee, although a reasonable one
Because of its rich features, there is a learning curve
Google Sheets
For those who don't want to connect their financial accounts to an app, Google Sheets is ideal. Using the Google finance function, you can pull in data on mutual funds, ETFs and stocks. This can include a fund or company's name, its price, performance, and its expense ratio.
For those that don't want to create their own, I've created a free investment tracking spreadsheet that you can use.
Pros
Free
Doesn't require connecting financial accounts to an app
Google Finance functions automatically download some fund and stock data
Cons
Share totals are not automatically updated
Asset allocation is limited
No retirement planning tool
No fee analyzer tool
Tiller
Tiller is without question my all time favorite budgeting app. What many don't know, however, is that you can also use it to track your investments. At present, you can connect all of your investment accounts and Tiller will download your transactions and account balances. 
It also has a retirement add-on that can determine your path to retirement. I recently spoke with the folks at Tiller and understand that they are also working on another add-one that will give you insight into your asset allocation.
Pros
Very easy to use
Integrates not just investment tracking but also budgeting
Uses Google Sheets so it's ideal for those who love spreadsheets
Cons
Investment analysis tools are currently still limited
After a 30 day free trial it costs $79 a year
Morningstar
Morningstar is another tool that I've used for many years. In fact, I've created a YouTube video course that walks through how to use the robust tools offered by Morningstar. The tools include a portfolio tracker.
The one downside is that you have to enter your portfolio manually. You also have to update it manually. As a result, it takes a lot of work to keep your portfolio updated. On the plus side, Morningstar offers arguably the most robust amount of tools and analysis available today.
Pros
Excellent investment tools and analysis
Track performance to the penny, including dividend reinvestments
Excellent mutual fund and ETF analysis tools
Free for basic portfolio tracker
Cons
Data must be entered manually
Data must be updated manually
$199 annual fee to get access to all the morning stars data and tools
Quicken Premier
Quicken is arguably the longest surviving budgeting and personal finance software. I was using it more than 20 years ago. Today with Quicken Premier you can track your investments, including your performance and realized and unrealized gains. And it has tools to make preparing your taxes easier. It also pulls in data from Morningstar. On the downside, however, there's an annual fee for the software of approximately $75.
Pros
Tracks performance of investments
Tracks cost basis
Makes taxes easier
Cons
Quicken is somewhat outdated
Costs approximately $75 a year
I've used Quicken Premier to track investments, but today I prefer several Quicken alternatives for both investment tracking and budgeting.
Mint.com
Mint allows you to track all of your investments online. Similar to Empower you connect both investment accounts as well as banking accounts and Mint downloads transactions and balances for you.
It comes with portfolio tracking for investments. It will keep track of your portfolio's performance, and any investment fees you're being charged. One big downside to Mint.com is it uses an advertising model. As a result, sometimes it can feel like you're being bombarded with ads. For this reason, there are several Mint alternatives to consider.
Pros
It's free
Can manage all of your finances
Automatically downloads transactions and balances
Cons
Advertising based
Limited investment and portfolio analysis tools
Fidelity Full View
The last investment tracking app on our list is Fidelity Full View. Fidelity's tool is powered by eMoneyAdvisor, a finance app used exclusively by financial planners. I have access and use eMoneyAdvisor through a financial planner I work with (although I manage our own investments). With Fidelity Full View, however, you can get many of eMoneyAdvisor's tools without going through an advisor.
For example, Full View enables you to track your portfolio's performance and asset allocation. You can track your net worth and spending as well. It doesn't, however, offer the same reporting that eMoneyAdvisor offers.
Pros
Free
Tracks asset allocation
Monitors spending
Tracks net worth
Cons
Limited reporting
Reports and graphs could be better
Kubera
Kubera is the newest investment app in the list. I've added it for its simplicity and a few features no other app on our list offers. First, understand that Kubera has very few features. You can connect investment accounts, your home's value (via Zillow) and even the value of internet domains you own.
Its visual presentation is clean and simple. You can organize your investments in buckets. For example, you could separate retirement, taxable, HSA and real estate. It provides a net worth summary with graphs. You can also track insurance policies, store important documents in its virtual "Safe Deposit Box," and add "beneficiaries" who can receive all the information in your account should you die.
What Kubera doesn't offer, however, is any analysis of your investment portfolio. There's no asset allocation or fee analysis, and there is no retirement planner. On top of these limitations, Kubera costs $15 a month.
Pros
Clean, simple interface
Connect investment accounts
Track real estate, domains and insurance policies
Tracks net worth
Cons
$15/month or $150/year
No investment analysis
Graphs and charts limited
How to Choose the Best Investment Tracking App
The best way to track your investments depends on the complexity of your portfolio. For those with just a single account, a portfolio tracking app isn't necessary. If all of your investments are in a 401k at work, you can simply track and manage your investments through the brokerage that holds your 401k. Likewise, if you have a single IRA account, you can track that investment easily wherever it is being held.
If you're looking to open an IRA here are the best IRA accounts available today.
If, like me, you have multiple investment accounts, a tracking app is the best way to manage your investments. That's particularly true if you hold investments at different brokers. This is common when individuals open up IRAs at brokers and have 401k's elsewhere. It's also common with spouses who often have retirement accounts at different financial institutions.
For these types of portfolios, an investment tracker that automatically downloads transactions and balances is ideal. Here, you want to look for an investment app that offers tools to help you analyze your portfolio. The most important tools give you insight into your asset allocation, investment fees and retirement readiness.
We rate Empower as the absolute best investment tracking app, because it does all of this for free. The other apps in our list are also good options.
Methodology
The methodology used in selecting the best investment tracking apps was simple–I've used each and every one of them, along with dozens of other options not listed. In most cases, I've used the software for years.
I based the selection on several factors:
Cost
Automation
Investment analysis tools
Retirement planning tools
Ease of use
Dashboards, charts and reports
FAQs
What is the best investment tracking app?
In my view, the single best investment tracking tool is Empower. It's free, automated, and has a wealth of investment analysis tools.
Are investment tracking apps hard to use?
Some are and some are not. With tools like Empower or Quicken, It's simply a matter of connecting your investment accounts. Once connected, the tools analyze all of the data and present it in a way that's easy to understand.
Some software that must be downloaded, however, has a much higher learning curve. And for that reason did not make our list of the best options.
How do I set up investment tracking alerts with many of the tools on our list?
You can get notified when any transactions occur in your account. Empower, for example, will email you every day, week or month to notify you of any transactions in your linked accounts.
Other Portfolio Management Apps I'm Tracking
The above apps are the best I've found, but I am evaluating other stock tools:
Stock Rover: I've been using this tool for several weeks and really like it. It can be used for index fund investors, stock traders, and everybody in between. It includes tons of research data, useful historical data, and even asset allocation portfolios you can examine.
EquityStat: Another stock tracker with a clean interface. It's ideal for tracking the performance of an investment portfolio. Unfortunately, it doesn't give you any insight into the asset allocation of a portfolio.